Foods to Slow Aging..Chomp Away For a Longer Healthier Life!
Foods to Slow Aging
Can you munch your way to a longer life? I think we all know how easy it is to chomp our way to a shorter life!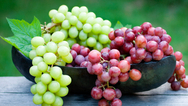 Well, it is possible, and there are 20 types of food that have been identified which we can easily introduce into our daily diets on a regular basis, taking us through to a ripe old age.

I guess you won't be too surprised to know that most of them are fruit and vegetables, however, included in the top twenty are some everyday pleasures such as chocolate (yup, that's right, chocolate!), coffee and tea.

These foods are quite simple and not complicated. In other words, they are all easily obtainable from your local grocery store, and they won't cost you the earth.

The common-theme ingredient in these 20 foods are that they contain plant chemicals, called polyphenols, which is recognised for its antioxidant properties, believed to help prevent many diseases such as heart disease and cancers.

As humans, we produce free radicals in our body through the activity of our everyday lives. We can't avoid them. It is the over-production of these damaging particles of free radicals that damage the body and cause big health problems and play a big part in the accelarated aging of our bodies.

This is where antioxidants come into play. They sort of keep the 'status-quo' of free radical production by scavenging them or mopping them up, and the result is that we can benefit, health-wise, in many ways.

Watch a few videos explaining how this all works in simple detail. Then when you have finished, come back for your list of foods to slow aging.



These foods to slow aging have the highest content of polyphenols available, but also contain a wide range of nutrients such as fiber and vitamins, this is giving you a good balance all round.

Try consuming as many food from the list as possible, and the reson for this is because the combo of different chemicals they contain will have maximum effect and health benefits for you.

Studies have shown that a low intake of fruits and veggies will increase the risk of chronic disease, whereby the foods on the anti aging menu will maximise your potential lifespan, helping you to live an active life for longer and also by combating disease thus avoiding premature death.


The 20 Foods To Slow Aging For a Longer Life


Apples They are high in polyphenols. Snack on these as they will make you feel fuller for longer.

Blackberries An underestimated berry, but a very powerful one indeed. Contains high levels of anthocyanins (that's what gives fruits and veggies their dark red/purple colors).

Blueberries Another powerful berry that is also high in anthocyanins.

Strawberries Not just for the Wimbledon fortnight! They contain anthocyanins and ellagic acid.

Red Grapes Yet more anthocyanins and phenolic acids. Check out The French Paradox to understand how good red grapes are for you.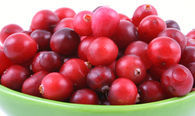 Cranberries These contain Procyanadin (a tannin, a class of compound found in plants) which is believed to prevent infection, especially urinary tract infections.

Raspberries Yet even more anthocyanins!

Peaches These contain epicatechin, a strong antioxidant believed to mimic the effect of insulin and phenolic acids.

Oranges Containing hesperedin, a bioflavonoid that works well with vitamin C to help promote collagen health and also aids a healthy heart.

Cherries Very powerful indeed. They contain antioxidant anthocyanins.

Plums They have a similar role to peaches.

Cherry Tomatoes They contain high levels of quercetin, which is a great free radical fighter. Also known to help the prostate.

Well, that's all the fruit taken care of. You will notice over half of the foods to slow aging are fruits, and yes, tomato's are classed as a fruit!

Now for the anti aging vegetables...



Broccoli This is a true super-food containing a range of health-giving polyphenols. Whatever you do, don't skip this one!

Spinach I eat tons of spinach. Also containing polyphenols, this is another true super food. I can't speak highly enough of the health benefits of spinach.

Red Onions Similar to cherry tomatoes, they contain high levels of cancer fighting quercetin.

Cereal Bran High in phenolic acids and fiber. Bowel health is vital in helping to prevent disease as as much as 80% of diseases are due to a 'bad' colon, so fiber is an essential food to help keep you regular!

Dark Chocolate I said 'dark'. Cocoa contains epicatechin, also found in peaches too.

Black Tea Containing Theaflavins which have been shown to help with cholesterol health.

Green Tea I drink at least three cups a day of antioxidant rich green tea. It contains polyphenols and theaflavins.

Coffee There has been a lot of debate on the antioxidant properties of coffee. It contains Phenolic acids, which is also found in peaches.

So, there you are..twenty foods to slow aging. This anti aging food list was compiled by a professor of 'functional foods' at Leeds University, UK called Gary Williamson. He actually calls the list of foods collectively, 'lifespan-essential'. In other words, these anti ageing foods will help you reach your potential lifespan.





Related Reading on This Wesite

The Best Anti Aging Foods

Anti Aging Skin Foods

Foods High in Antioxidants

Lose Weight With The Antioxidant Diet

Antioxidant Diet Plan..Shed 7lbs in 2 Weeks, Fight Cancer and Boost Your Immune System!

The Antioxidant Raw Food Diet

Eat a Rainbow!

What is the Best Antioxidant?

Beets Health Benefits..Fights Cancer and Dementia


Do You Have a Health Story You Want To Share?
Do you have an interesting health story that you would like to share? Have you battled through illness against all odds with the help of healing foods or any other method? We would love to hear all about it.
Back From Foods to Slow Aging to Homepage