Antioxidant Daily Shot..Give Your Health A Powerful Antioxidant Shot!


Antioxidant Daily Shot is a powerful antioxidant drink from Nutri-One Labs.






Here is a blend of antioxidants Here is a blend of antioxidants that are 'found in nature', in other words, straight from the tree (or ground), and not manufactured artificially. You lose many of the benefits of the other nutrients that occur if manufactured artificially. So what they are saying is that antioxidant-daily does not use synthetic antioxidants.

That said, I suppose it is like many other antioxidant drinks with the usual blend of exotic and powerful antioxidant fruits. Just one serving (3.3oz), is the equivalent to 6 servings of fruit and has an ORAC score that is enough for your daily recommended allowance of antioxidants, making it a good free radical fighter. What's more, the neat thing about Antioxidant-Daily Shot is that it comes in a convenient single serving bottle especially for people 'on the go'.

So, what are the main ingredients of this super antioxidant drink? Well for starters antioxidant-daily uses 100% juice. There is no water is added, and no fillers too.

Mangosteen.. An exotic Asian fruit, known as the queen of fruits, it has an incredible taste with amazing antioxidant powers. This is the main ingredient and where the real antioxidant power comes from. The key is in the fruit's rind (pericap) and is called Xanthones. On it's own it is hard to eat and bitter tasting, however Nutri-One have a special way of dealing with the rind and they explain in more detail on their website.



Pomegranate.. Another powerful antioxidant rich fruit that is rich in vitamin C vitamin B5, and beta carotenes and potassium. Considered a superfruit it is believed to be effective against prostate cancer, diabetes, common cold and a number of other ailments.

Mango..A tropical fruit that is rich in prebitoic dietary fibrer, plyphenols, vitamin C and carotenoids. Also rich in nutrients and phytochemicals it adds to the potency of Antioxidant-Daily Shot.

Passion Fruit..This has been added more for it's taste so there is a small amount in the drink, however, a small amount of passion fruit goes a long way it adding character to the taste, and is also high in vitamin C, potassium and dietary fibre too.

Guava..The key to adding this fruit is that Guavas have a great nutrient to calorie ratio. What this does is adds increased nutrient value without adding too many extra calories. It also adds smoothness to the overall taste too.

They have faith in their product too by offering a 100% money back guarantee if you are not satisfied. At the time of writing this review I have not personally tried this drink, however, digesting all the facts, it certainly looks like it's worth giving it a try.

Compare antioxidant daily shot against the most powerful antioxidant drinks on the planet.

Discover Antioxidant Water



Back From Antioxidant Daily Shot To Homepage

---
Hot Topics!
NEW How To Boost Your Antioxidant Intake...In 10 Easy Ways!

NEWNatural Youth Boosters..Antiage Your Refrigerator!

NEWAntioxidants and Seniors Health..Stay Younger, For Longer!

Go Raw..With The Antioxidant Raw Food Diet!

The Ultimate Eat-to-beat cancer diet!

The AntiAging Supplement Strategy..Retard Aging With These 10 Supplements!

The Antioxidant Diet..Stay Young and Shed 7lbs in 2 Weeks!

Could this bean actually wipe out killer diseases?

Astaxanthin..Is this the ultimate antioxidant?

Epicor..discovered by accident in animal feed provides vital immune defence to your body!

Eat Your Way to Beautiful Skin With Anti Aging Skin Foods

Spice-up for a longer life!

Turn Back The Clock With These Anti Aging Foods!


---
Simply the best makers of antioxidant superfoods and supplements...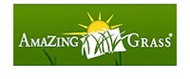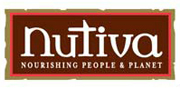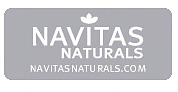 ---
Shop at iherbs..the cheapest and best nutritional supplements online. Use this voucher for $5.00 off your 1st-time order by quoting code ZOY958 when you check out!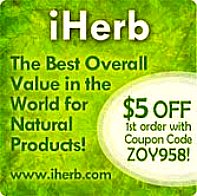 ---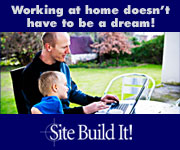 ---